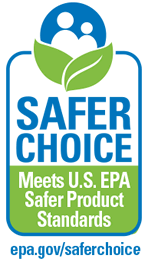 MegaMicrobes® Liquid is a superior biological treatment for degrading fats, oil, grease and other organic waste that cause blockages and odors. What makes MegaMicrobes™ superior is a combination of effective ingredients and the production quality. MegaMicrobes contains a patented, exclusive formulation that is not available in typical consumer products.
The performance-ready, friendly bacteria in MegaMicrobes™ remove fat, oil, grease and organic aste build-up through biological digestion. MegaMicrobes™ contains no emulsifiers, added enzymes or other ingredients which may be frowned upon by local regulatory authorities and the environmental community. Cleaner discharged water conserves municipal energy use for treatment.
Guaranteed quality-controlled products with high cell counts
Exceptional bacterial enzyme activity with exclusive, patented formulation

Speeds breakdown and digestion of fats, carbohydrates, proteins, and petroleum hydrocarbons

Bacterial metabolism with aerobic growth

Non-toxic, non-hazardous

Innovative new bottle design features foil-sealed caps for leak-proof shipping and storage and built-in measuring cup for precise dosage with less chance of spill and waste

Listed with the EPA's Design for the Environment (DfE) program

MegaMicrobes Liquid has earned USDA BioPreferred® designation.

Environmentally safe formulation containing non-pathogenic bacteria

Up to 32 uses per bottle

One year shelf life
Compared with other liquid biological products, MegaMicrobes is more effective because of its patented blend of powerful pseudomonad-class microbes. which are typically found in commercial formulas used for industrial-sized waste clean-ups, almost never on store shelves. MegaMicrobes is made in the USA under strict quality-control standards. Read more about MegaMicrobes Liquid.
MegaMicrobes Liquid is also available in 5-gallon buckets and larger drum sizes for commercial applications.
FREE shipping included within the contiguous US. Contact us for shipping costs to Alaska, Hawaii and international locations.

(Quantity of 1 = Six 64-oz bottles)
Single bottle suggested retail is $55.00